aire candles
Regular price
Sale price
$15.00
Unit price
per
Sale
Sold out
Make any room smell naturally wonderful with these custom blends of 100% pure essential oils. Beyond smelling great, essential oils can also help improve your health and mood.
Size: 15mL
View full details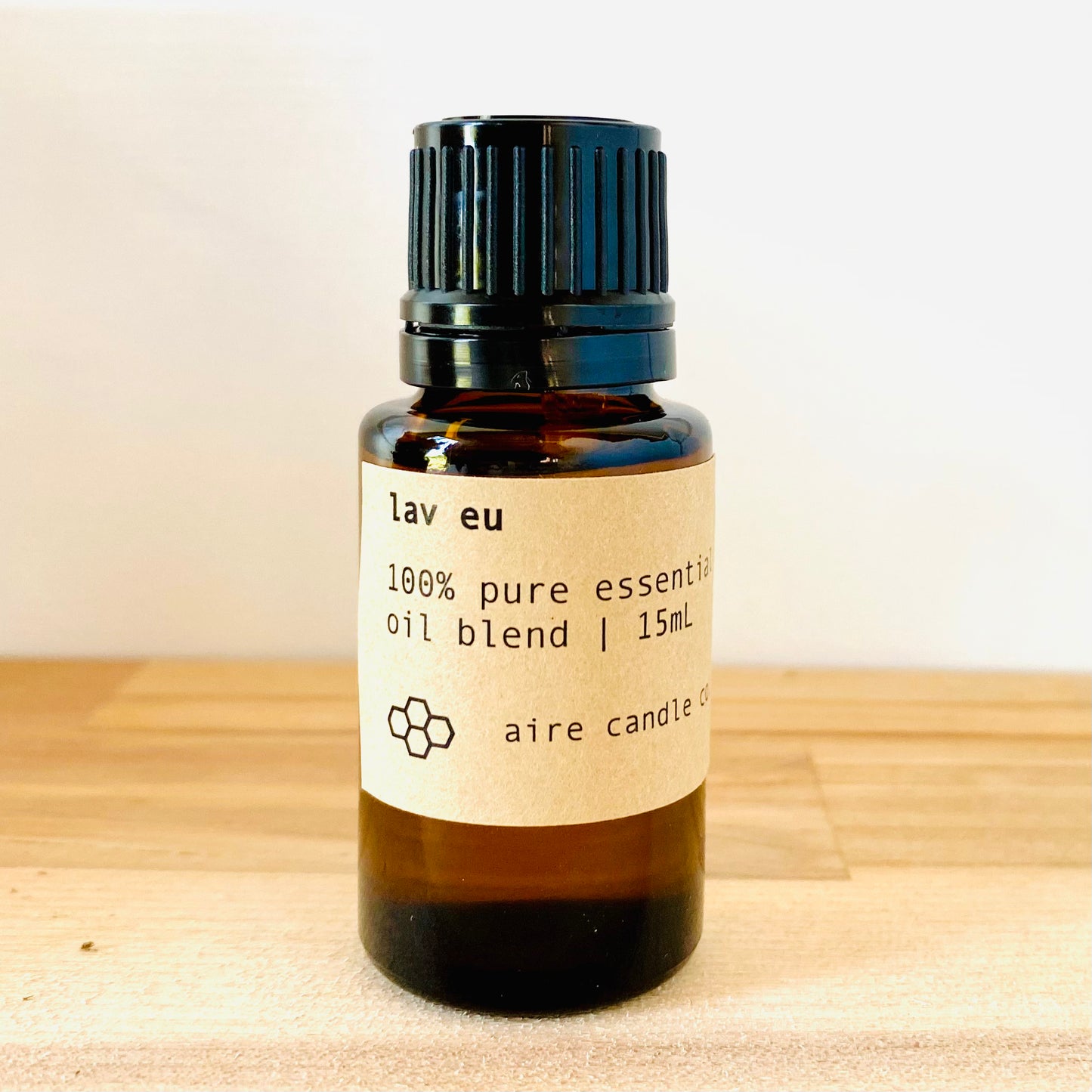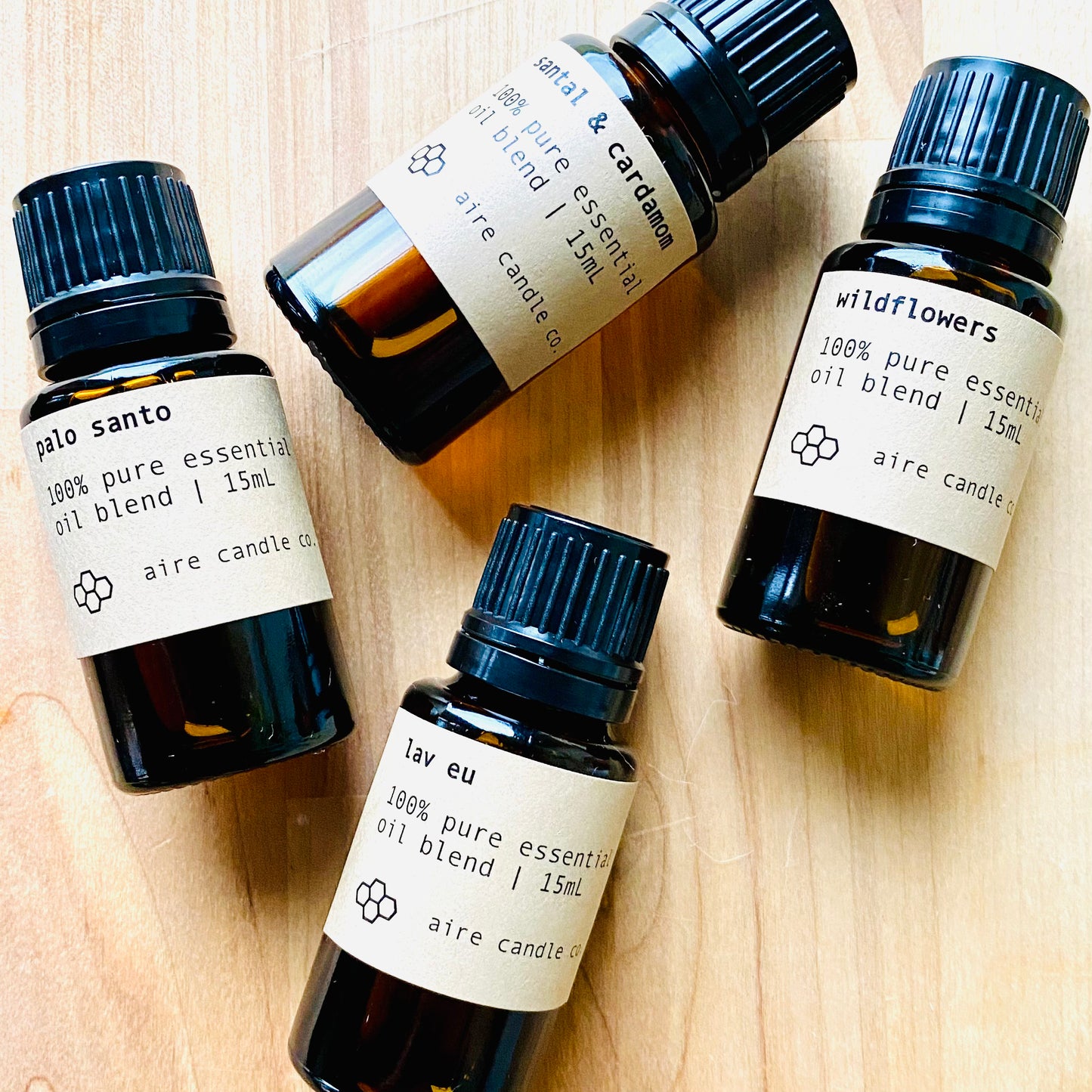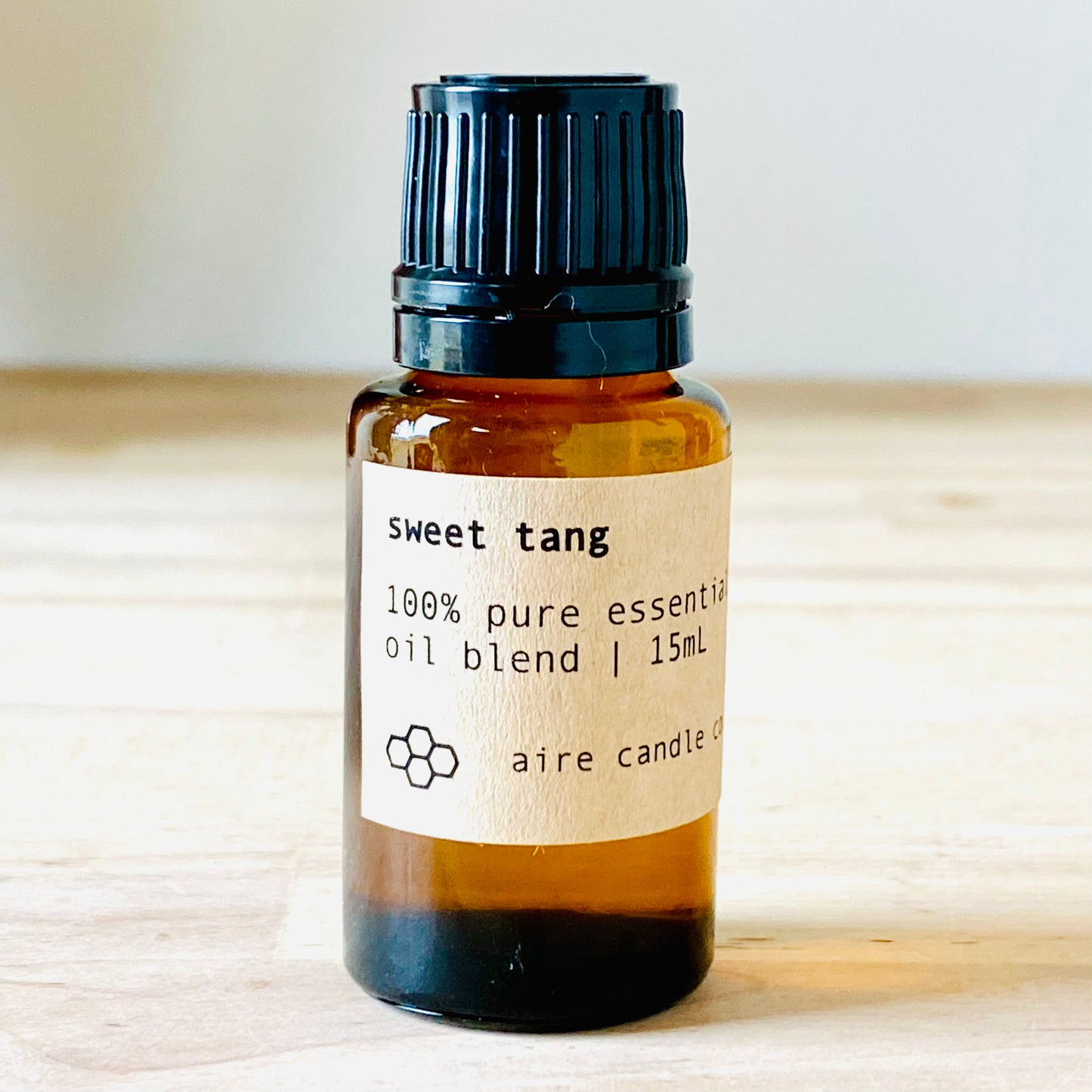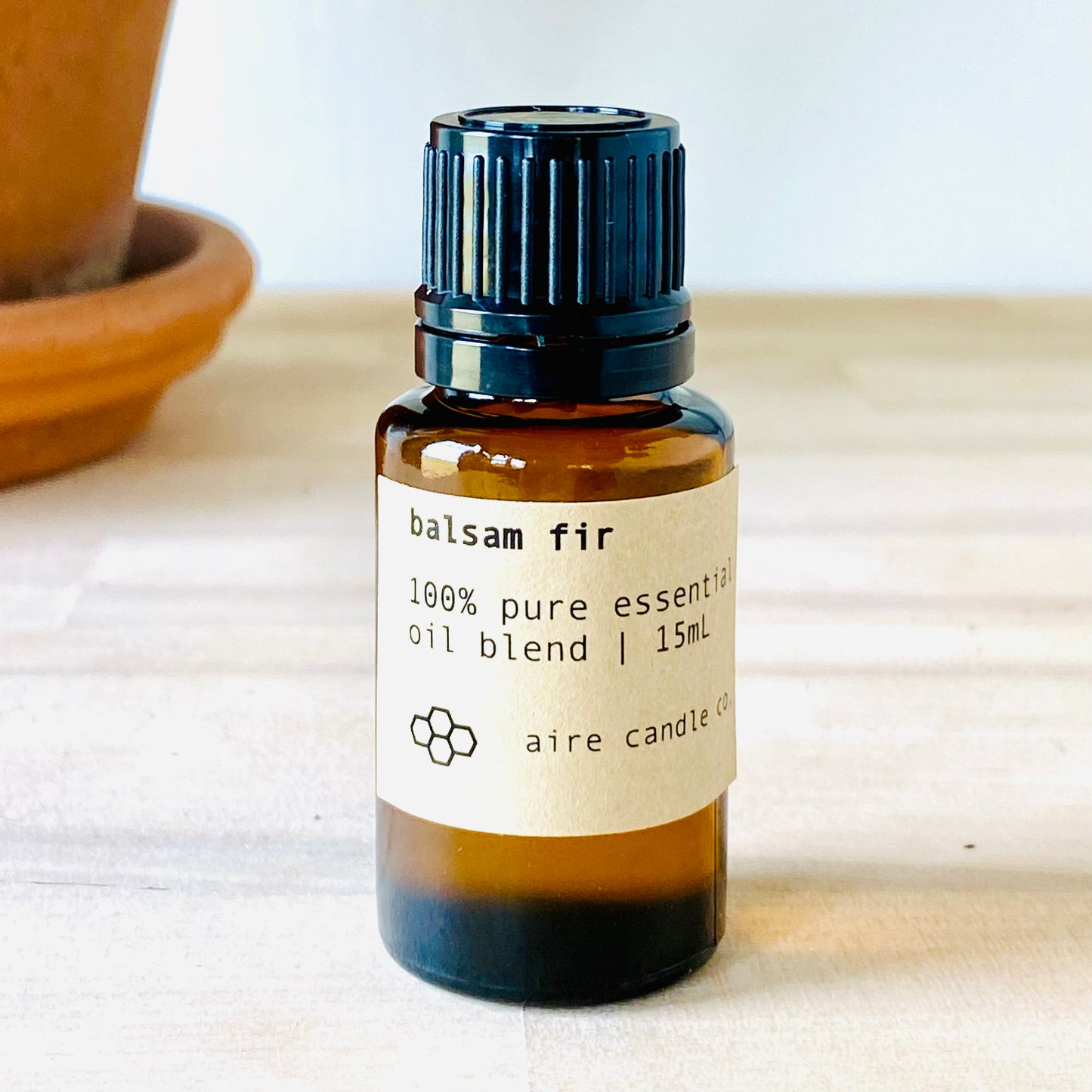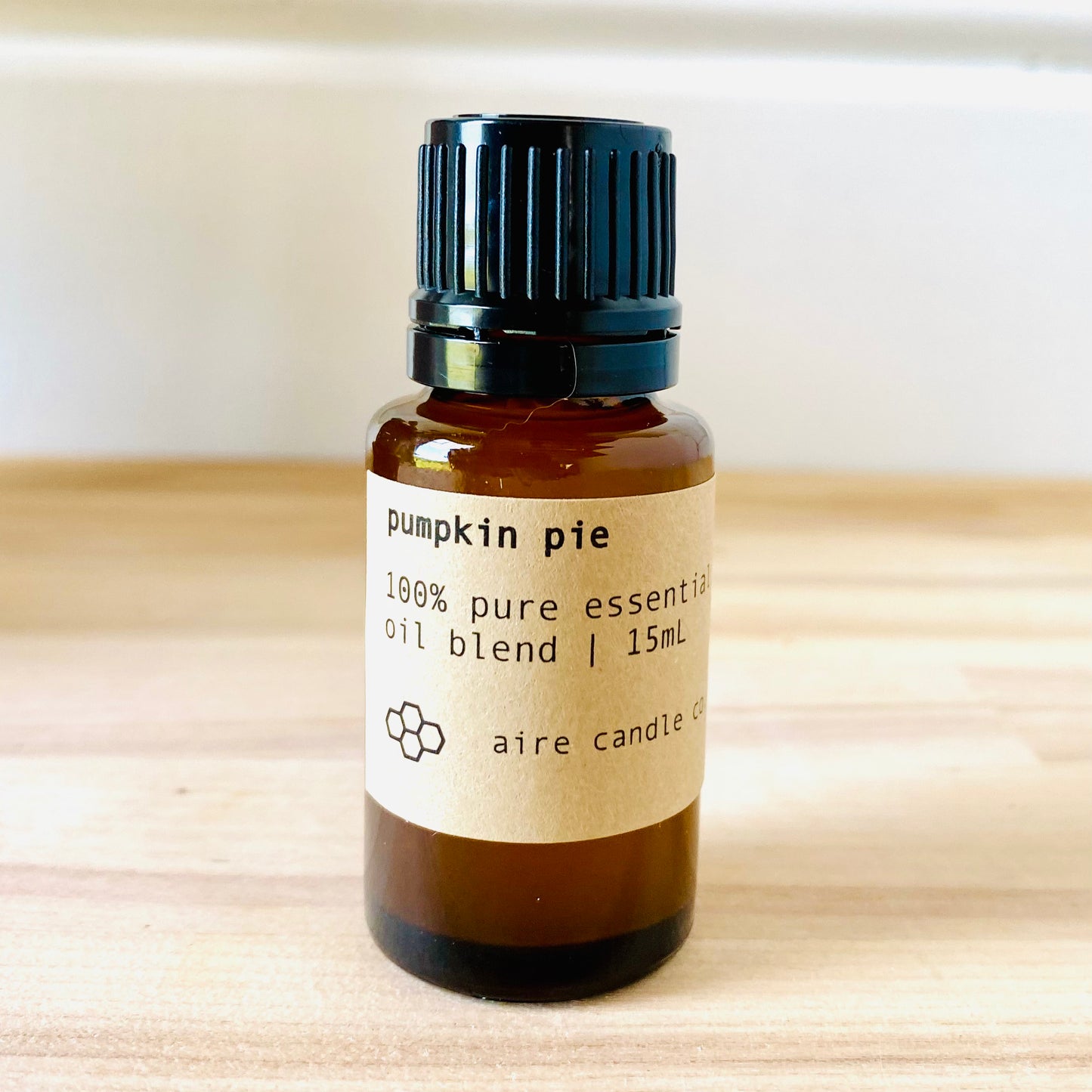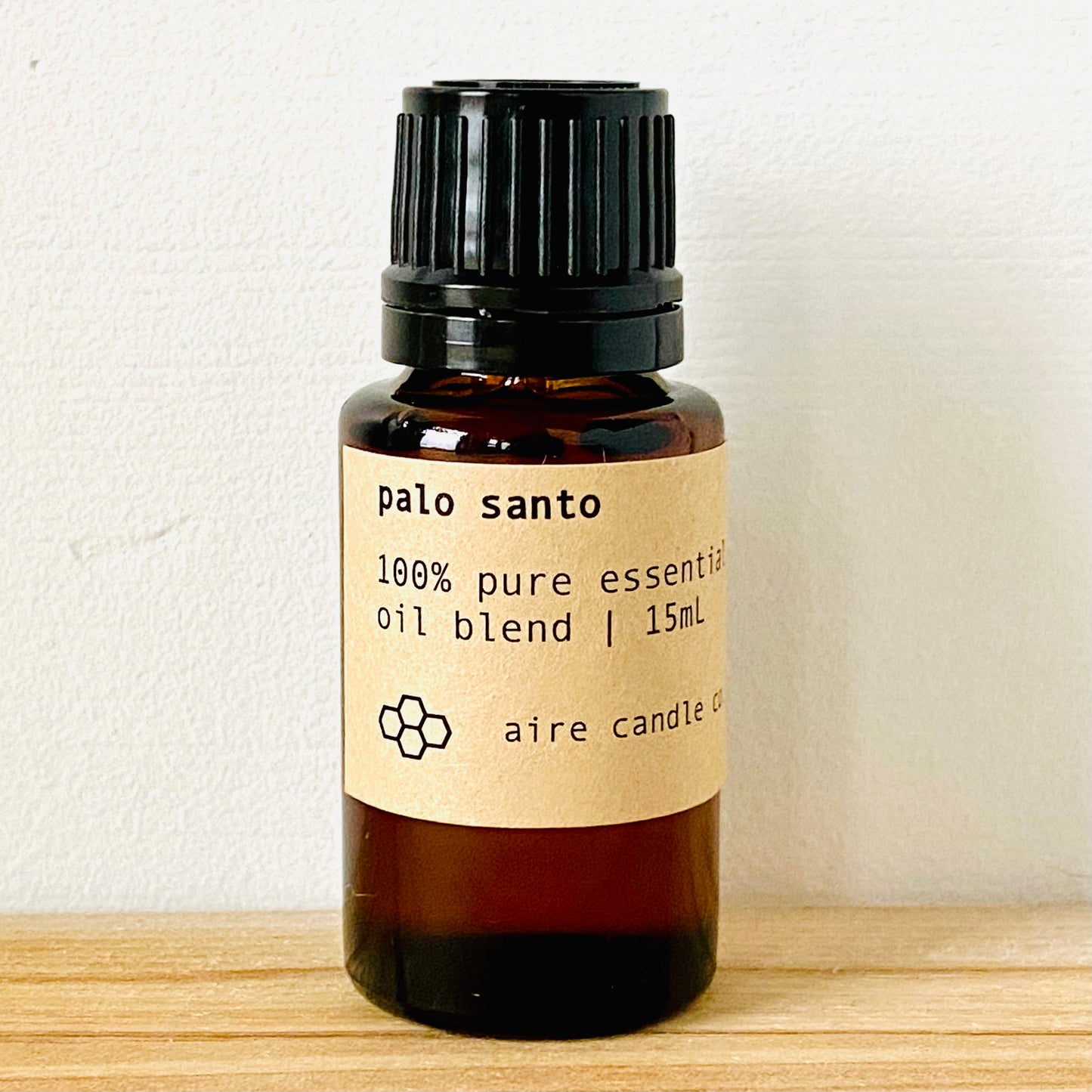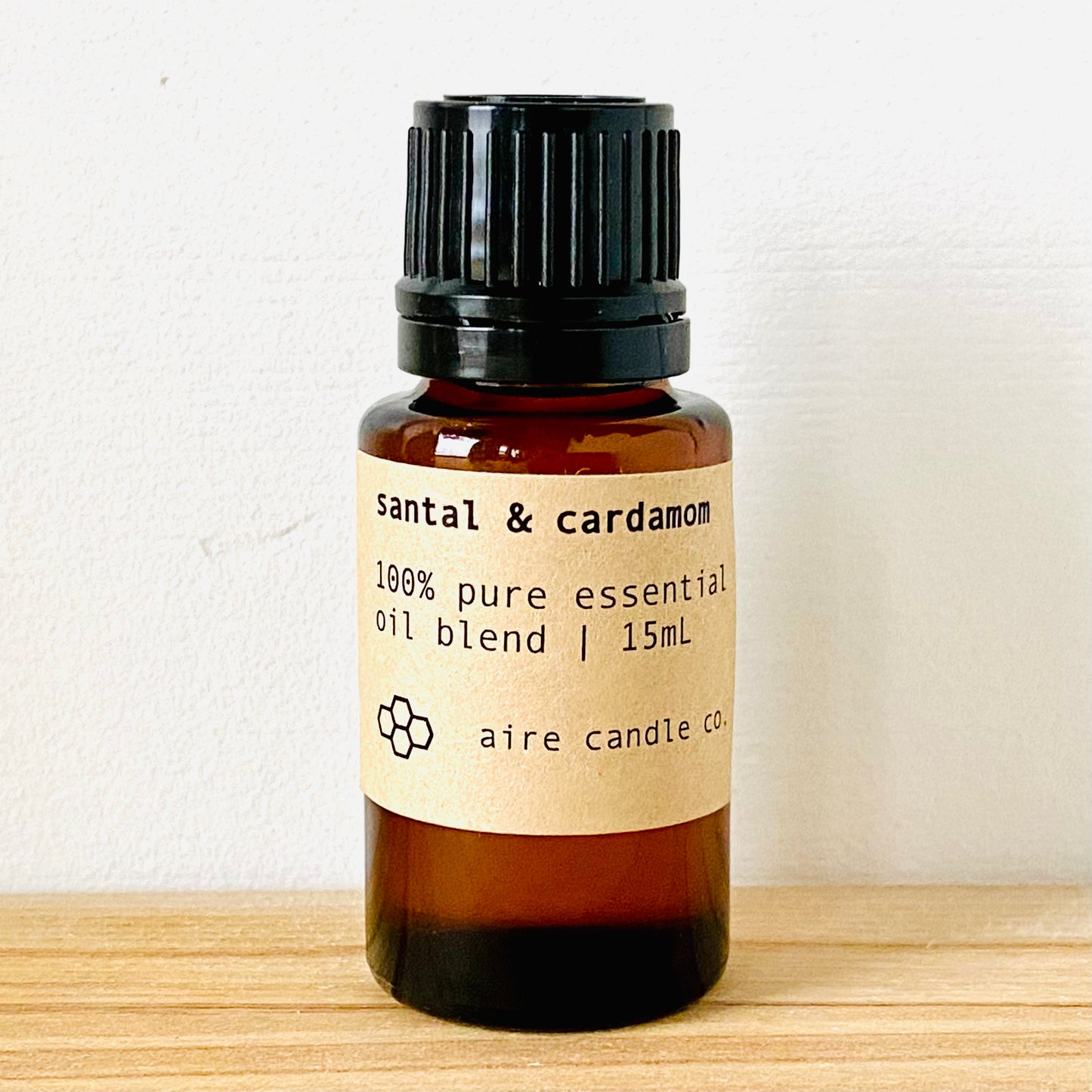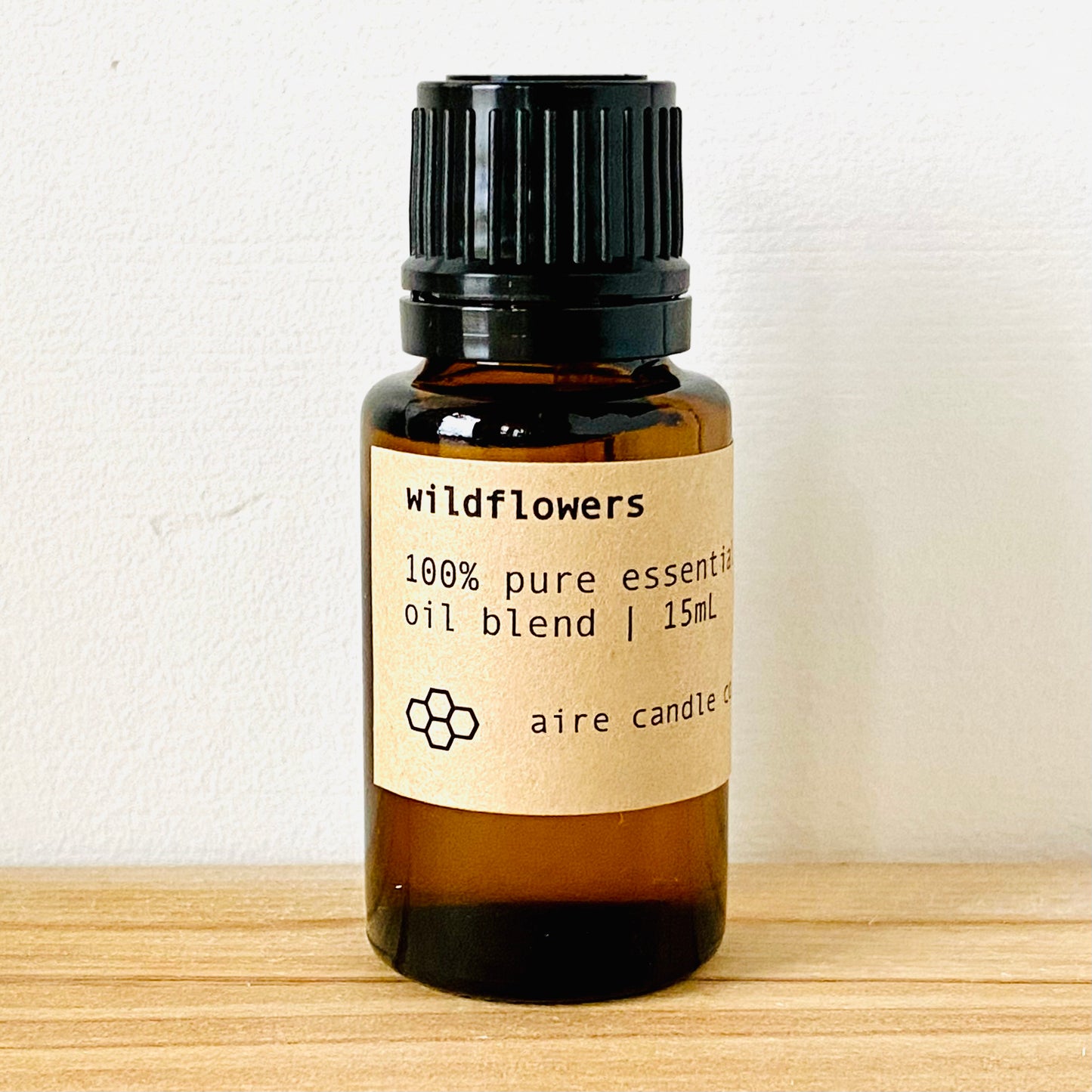 faq
ingredients

Bespoke blend of 100% pure essential oils. All oils are undiluted, sustainably-sourced, certified kosher and 100% pure.
scent options

1 Lav Eu: lavender, eucalyptus, balsam fir, tea tree. Calming, soothing aromas reminiscent of a spa.

2. Santal & Cardamom: amyris, cardamom, vetiver, pine, cedarwood, cypress. Smells like an intoxicating blend of cardamom and sandalwood.

3. Palo Santo: palo santo, cedarwood, patchouli, orange. Smells musky and sweet with real, rich palo santo oil.

4 Wildflowers: ylang ylang, geranium, clary sage, lavender. Very floral, like a fresh bouquet of flowers.

5 Pumpkin Pie: orange, cinnamon, nutmeg, clove. Spicy, sweet and cozy: the epitome of autumn.

6 Balsam Fir: fir needle, pine, cypress, cedarwood. Smells like a Christmas tree and a walk in the woods.

7. Sweet Tang: tangerine, grapefruit, geranium, spruce. Tropical, juicy, citrusy and fruity.
aromatherapy

santal & cardamom: 

Cardamom: considered a powerful aphrodisiac in India. It is thought to improve libido and help with frigidity and impotence. 
Amyris: similar in scent to sandalwood, it's calming and soothing effects on the nerves help ensure a peaceful night's sleep
Vetiver: well known for its calming properties, vetiver oil can help calm the nervous system and can help with sleep
Virginian Cedarwood: known to benefit respiratory infections, contain antiseptic properties, kill fungal infections and may relieve tension
Cypress: has a fresh scent which works well as a deodorant, eliminates bacteria, imparts a clean sensation, can help tighten loose muscles and skin
Pine: said to help with respiratory issues like cold and coughs; it's expectorant properties can help relieve phlegm and mucus

lav eu:

Lavender: relaxing, calming properties known to ease anxiety & tension, and promote peaceful sleep
Eucalyptus: encourages a relaxing atmosphere, helps to clear breathing passages, mind and senses
Tea Tree: helps promotes healthy immune function and assists in preventing seasonal/environmental threats
Balsam Fir: can help in balancing emotions and support respiratory systems

wildflowers:

Geranium: helps alleviate feelings of stress and anxiety (is also a great mosquito repellent)
Ylang Ylang: known as the romance essential oil, Ylang Ylang can help activate romance and improve sexual life
Lavender: has relaxing, calming properties that promote peaceful sleep and ease anxiety and tension
Clary Sage: can help boost self-esteem and mental stamina

palo santo:

Palo Santo ("Holy Wood"): South American indigenous cultures have long worshipped this holy wood for its healing and purifying powers, known to stave off inflammation, detoxify the body and relieve stress and pain
Virginian Cedarwood: known to benefit respiratory infections, contain antiseptic properties, kill fungal infections and may relieve tension
Patchouli: recognized for combating nervous disorders, helping with dandruff, sores, wounds, skin irritations and acne
Orange: said to help with anxiety, colds and flu, constipation, depression, inflammation, and stress  

sweet tang:

Tangerine: has been used to boost immune system by stimulating the lymph glands; its uplifting aroma can aid mild depression.
Grapefruit: believed to be a spiritual uplifter that eases muscle fatigue and stiffness.
Egyptian Geranium: promotes cell health: encourages the recycling of dead cells and regeneration of new cells.
Black Spruce: has been used for respiratory ailments, wound healing and viral infections.

pumpkin pie:

Cinnamon: said to help stimulate circulation, reduce stress, relieve pain, fight off infections, improve digestion, and protect against insects.
Nutmeg: said to stimulate the brain to remove mental exhaustion and stress, improve the quality of dreams, help with anxiety and depression
Sweet Orange: said to help with anxiety, colds and flu, constipation, depression, inflammation, and stress
Clove Bud: said to relieve stress and anxiety, make skin look younger, relieve pain, help boost the immune system, and stimulate blood circulation

balsam fir:

Fir Needle: said to prevent infections and stimulate the immune system, may assist in the improvement of respiratory conditions, can be effective when used to relax aching muscles and relieve pain, and may aid in speeding up metabolism
Pine: said to help with respiratory issues like cold and coughs; it's expectorant properties can help relieve phlegm and mucus
Cypress: has a fresh scent which works well as a deodorant, eliminates bacteria, imparts a clean sensation, can help tighten loose muscles and skin
Cedarwood: known to benefit respiratory infections, contain antiseptic properties, kill fungal infections and may relieve tension