Regular price
Sale price
$15.00
Unit price
per
Sale
Sold out
Raw, undiluted blend of 100% pure essential oils known to deter insects. 

- Lemon Eucalyptus: most effective essential oil to repel mosquitoes
- Lavender: effective at repelling mosquitos, flies, gnats, bed bugs, ants, lice, moths, spiders, ticks, fruit flies
- Peppermint: repellent for fleas, spiders, ants, cockroaches, gnats, moths, wasps, stink bugs, aphids, bed bugs, fruit flies, boxelder bugs, head lice
- Tea Tree: repels head lice, bed bugs, dust mites

All-natural, deet-free. For external use only.
View full details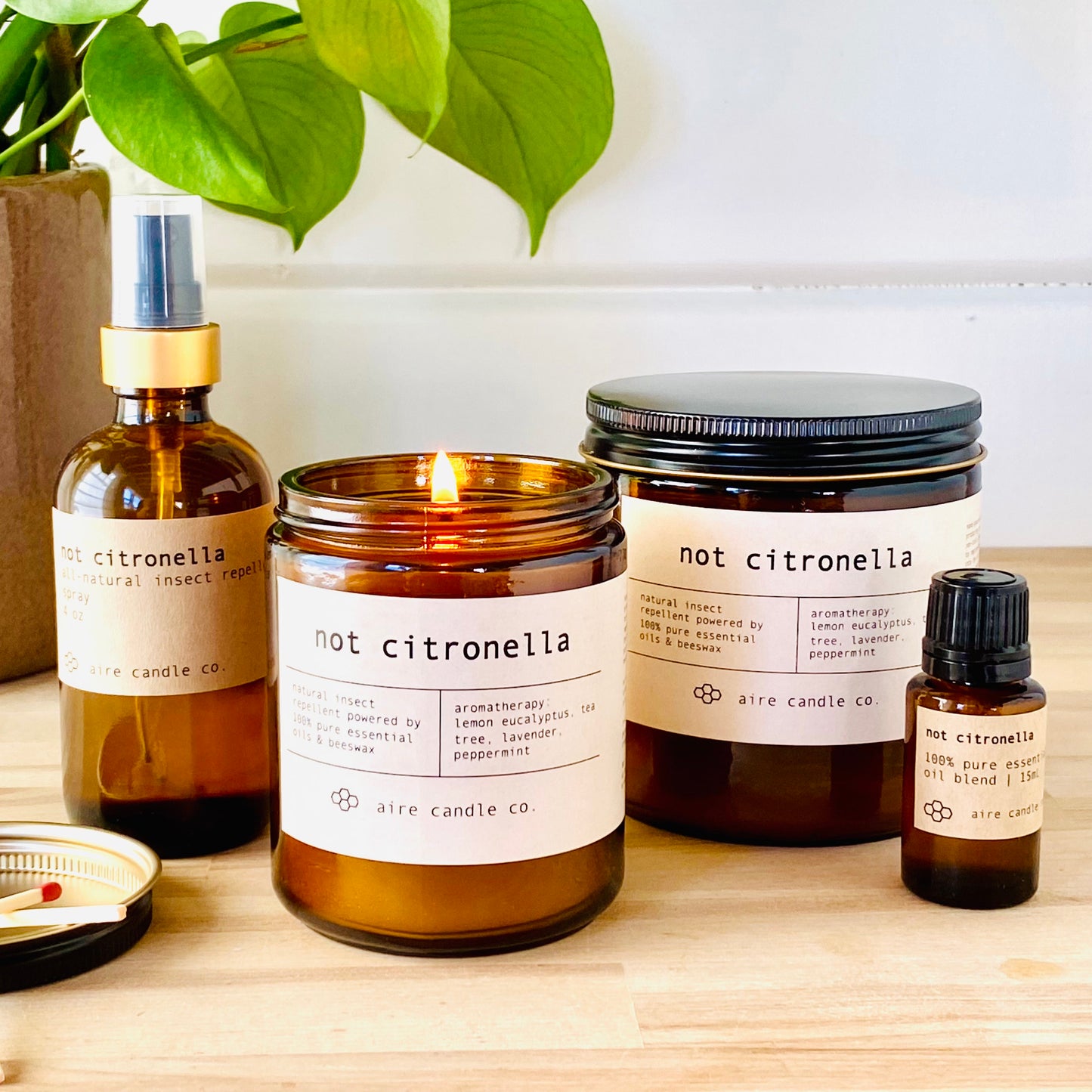 details
ingredients

Bespoke blend of 100% pure essential oils: lemon eucalyptus, peppermint, lavender, tea tree.

All oils are undiluted, sustainably-sourced, certified kosher and 100% pure.
disclaimer

The information in this section about essential oils is not intended to diagnose, cure, mitigate, treat or prevent any disease. According to the FDA, only drugs can make those types of claims, which these products on our website are not.